We may receive a commission when you make a purchase from one of our links for products and services we recommend. As an Amazon Associate we earn from qualifying purchases. Thank you for support!
If you like to write, there are tons of ways for you to make money as a writer. Today we will look at 5 ways writers can earn an income and the most popular methods of making money writing.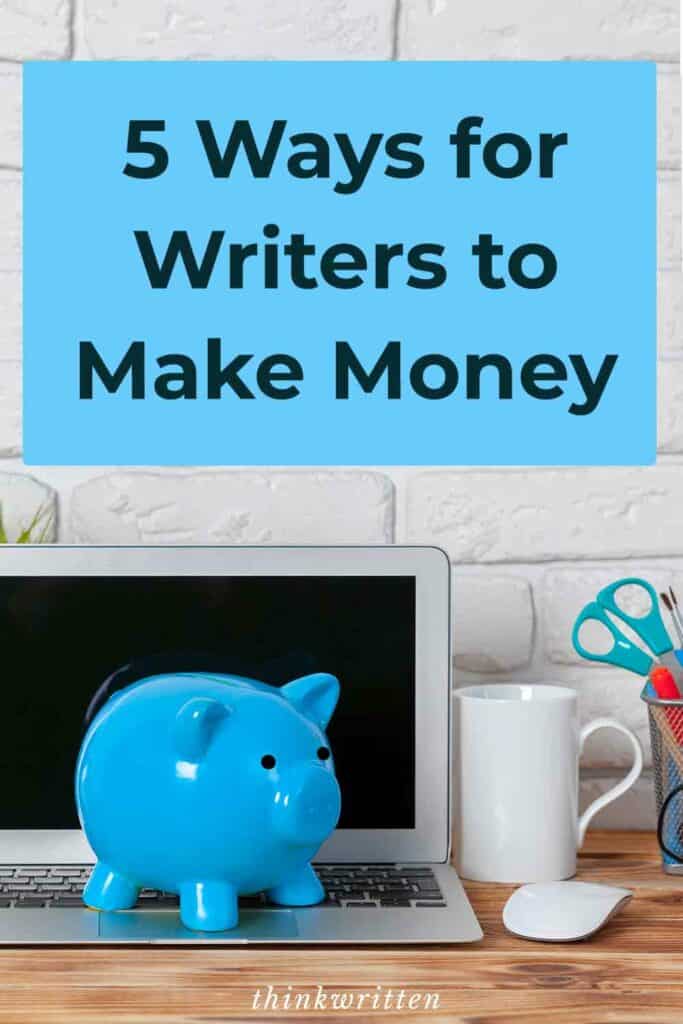 Whether you are in search of a side hustle or exploring your long-term career options, here are the main five ways to make a living as a writer:
1. Freelance Writing and Writing for Hire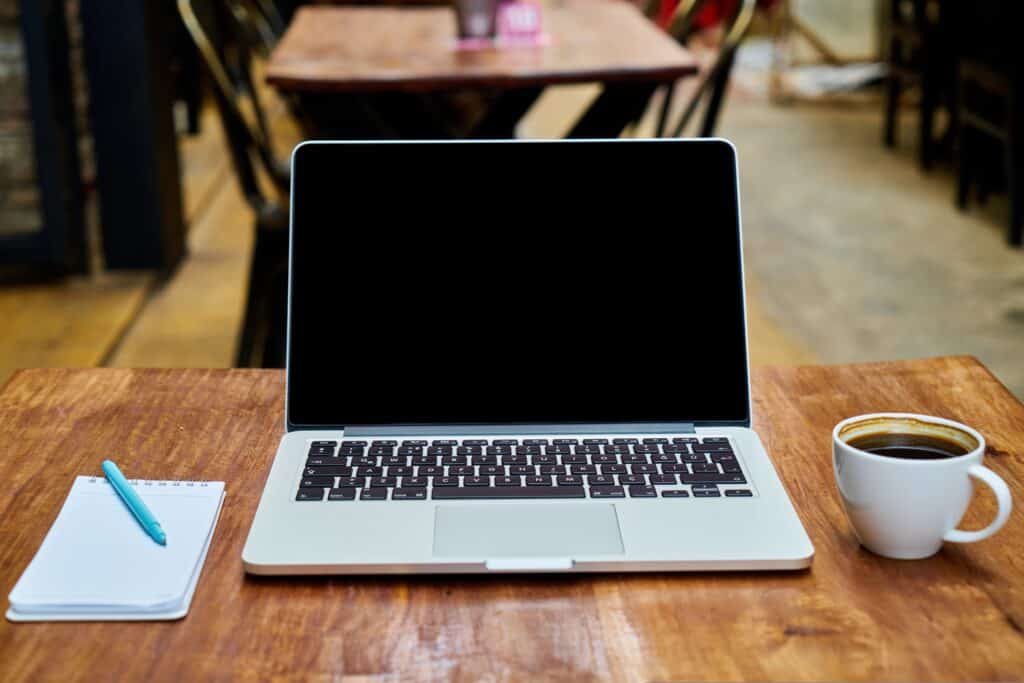 This is perhaps the first thing that most writers think of doing when considering this career path. Freelance writing or writing-for-hire essentially involves writing text according to your client's specifications. This could include any of the following:
Website copy
Marketing copy
Articles
Blog posts
Product or service reviews
Instructional material
Product manuals
Company or individual profiles
Transcriptions
…and more.
Freelance writing is pretty much the 'catch-all' segment of the writing world. You can be called upon to write in any of the above and sometimes, even more than one of those.
Depending on your client, you may be expected to write in a specific style and have a wide range of different topics assigned to you. 
If you are looking for freelance writing gig ideas, check out our post on 62 Types of Writing Jobs for Writers – lots of inspiration there for ways to make money as a freelance writer!
How Much Can You Make Freelance Writing?
With freelance writing, you get paid by the job. Sometimes you can find freelance writing gigs that pay by the hour, but it is more common to find jobs that pay by the word.
Freelance writing typically pays based on your experience level or your expertise. New writers may only make between 5-6 cents a word, where an expert may be able to charge between 50 cents to $1 per word.
Hourly rates typically range between $12-$16/hour, which isn't great but freelance writing does provide flexibility most other careers don't offer!
Pros and cons of freelance writing
Pros:
There is typically a wide range of subjects to write about
There are always plenty of jobs available
Flexible – Write to fit your schedule
Copywriting gigs can pay quite well
Cons:
You may have to conform to rigid writing and SEO guidelines
You probably won't be credited for your work
You may have to write about topics that don't interest you
The work can get tedious and repetitive
2. Book Sales and Royalties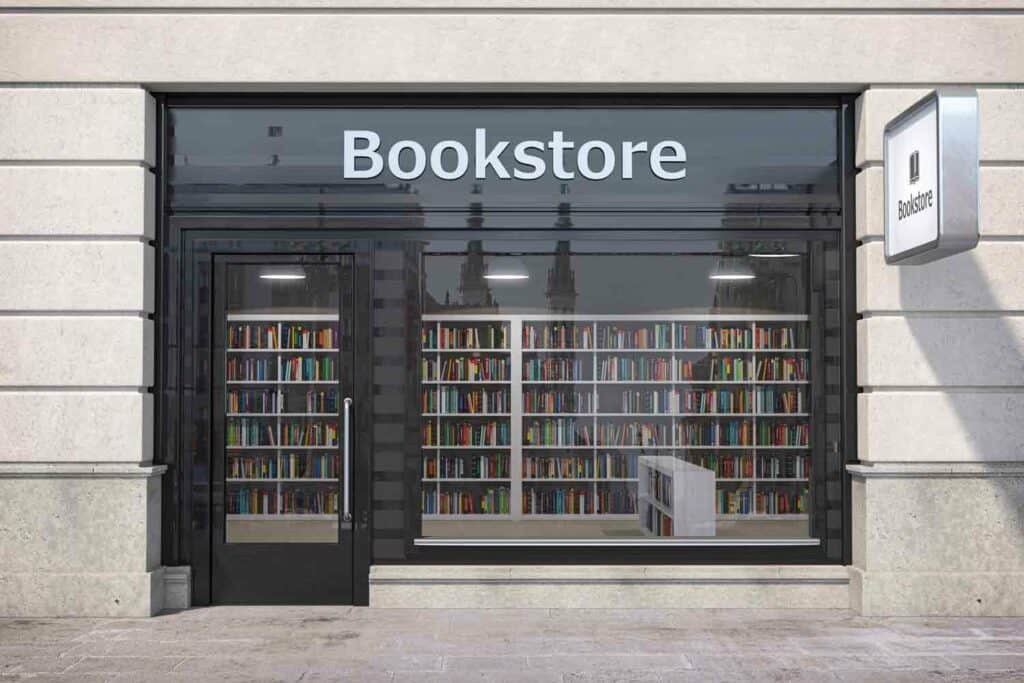 Another popular way for writers to make money is from book sales and earning royalties from sales.
Books have traditionally been the domain of formally-trained writers, but not anymore. Nowadays, almost anyone can write a book, have it published (or publish it themselves), and make money off its sales.
One interesting thing about book sales is they don't need to be traditional types of books! You can explore publishing low-content books or even consider other book formats such as digital guides and audiobooks.
In fact, one of the best ways to increase your revenue as a book writer is by offering your titles in several different formats, including:
Digital
Paperback
Hardback
Audio
Doing so enables you to reach a much wider audience than if you'd only stuck with print or digital.
How can you get started selling books?
There are many ways to become a published author, but most involve one of three methods:
Signing up with a traditional publisher
Hiring a publishing firm
Self-publishing
Traditional publishers typically offer book contracts to prospective writers. The terms and conditions may vary, but the contract typically stipulates that the publisher will pay the author a sum of money in exchange for the rights to publish the book.
With the second model, you will hire a publishing firm to publish your book for you. Many companies offer such services, for which the author is expected to pay a fee.
Self-publishing involves acting as your own publisher. It is pretty much like running your own publishing business, with you hiring the necessary personnel to publish and sell the book.
See our post on Publishing Your Book for more details on how it all works!
Pros and Cons of Selling Books to Make Money as a Writer
Pros:
It can be a lucrative money-earner
Established writers can look forward to a lengthy career
It is possible to become a respected figure in your niche
Cons:
Considerable business and marketing savvy is essential
The competition is quite fierce
It can be difficult to break into the industry
You may not have enough book sales to earn a full-time income
3. Blogging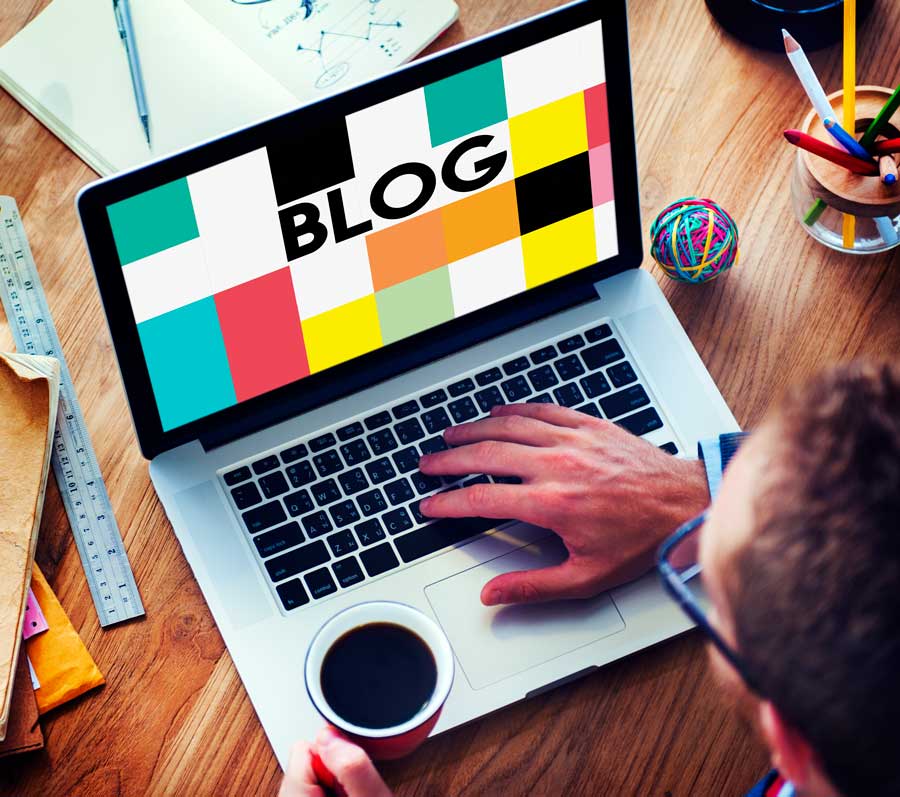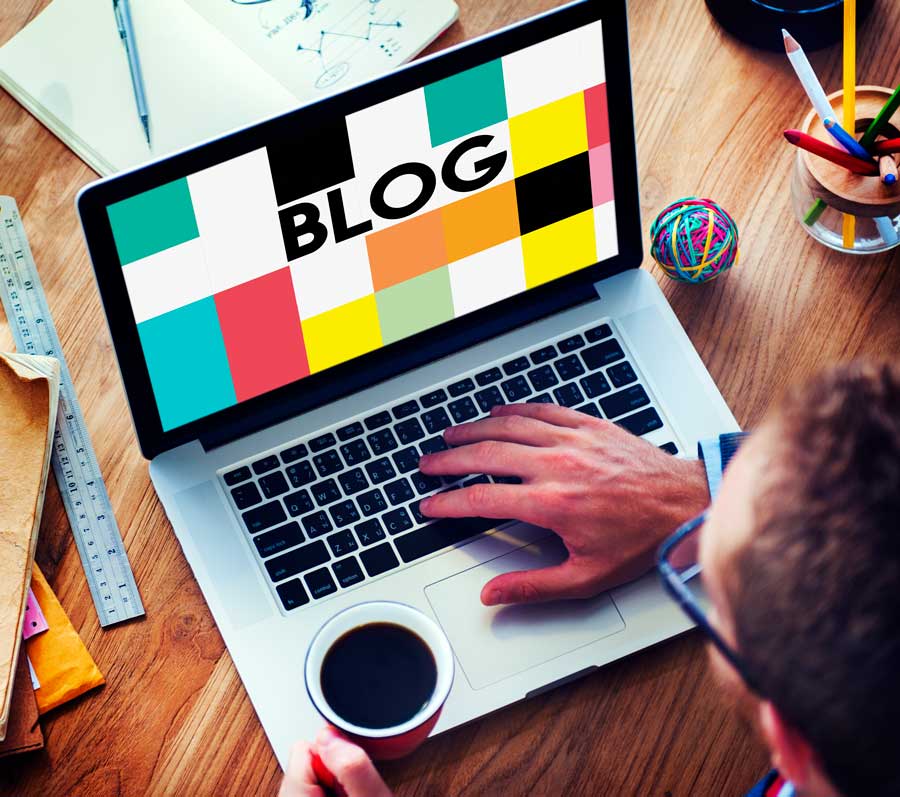 Blogging has quickly become one of the most popular writing-centered careers around today. Writers make money blogging by choosing a particular topic or niche, writing posts about it, and engaging with the audiences that read it. 
Blogging can be very lucrative for a writer as there is a huge market for blog content. Consider these statistics from WordPress.com:
Over 409 million people visit over 20 billion pages each month
WordPress users publish 70 million posts monthly
How Do Bloggers Make Money Writing?
Bloggers can make money writing through many different ways, including sponsorships and advertisements. Monetizing a blog generally involves the following:
Affiliate marketing: This involves recommending products to readers and bloggers get paid a commission on sales.
Advertising: Bloggers can easily sign up with many ad networks to get paid either by impression or by click on ads displayed on their website.
Sponsorships: Companies will pay bloggers to write about them and recommend their services.
Other Monetization Methods: There are many other ways to monetize a blog, whether through coaching, online courses, custom merchandise or brand licensing.
Pros and Cons of Blogging as an Income Source
Pros:
It is possible to build a career based on something you are passionate about
You can become a recognized authority figure in your niche
You can be totally independent and autonomous
Cons:
The competition for audiences is intense
You will need to have a considerable degree of technical knowledge
Managing a blog can leave little time for actual writing
It can be hard to get traffic to your site
Tech skills required!
4. Subscription Based Writing Services
A relatively newer online model for writers to make money, subscription services give writers an opportunity to earn an income directly from their readers.
The best way to understand subscription based writing services is to think of it like how traditional magazine publishing works – readers pay a monthly amount to access the exclusive content.
You can either offer a subscription by setting up your own blog and charging readers for premium content, or you can sign up with one of the many popular online subscription platforms such as Medium, Ghost, Substack, or Patreon.
With the subscription service model of making money as a writer, your readers can pay you directly to access your content.
Publishing content on such a site is similar to blogging in many ways. You write your article and make it available to online readers through one of the platforms. Instead of being paid by advertisers, you get paid by your readers directly, who subscribe for your premium content.
Although you aren't likely to build a substantial reader base by publishing on these sites, the readers you will attract are a captive audience. Most will appreciate the convenience of having access to exclusive content from an authoritative source, and will gladly pay for the privilege.
How Much Can You Make as a Writer By Charging a Subscription Rate?
While you may have fewer subscribers and readers, it's also possible to see an even bigger return from a subscription model than advertising.
For example, if you had 50,000 readers to a blog, you might earn $2000/month from display ads. If you had just 1000 readers pay $5/month to read your exclusive content, you might make $5000/month!
That's a huge difference which makes this a very lucrative business model indeed.
The downfall of course is it can take a very long time to start seeing subscribers and meaningful income from it on one of these subscription model sites.
Pros and cons of writing for a subscription service:
Pros:
Many major subscription services allow you to post content for free
You have near total freedom to write whatever you want
You get to keep most of the revenue you generate
You don't have to worry about creating links or going viral
Cons:
There is little incentive for people to subscribe
There is absolutely no editorial support or oversight
You have to put in a lot of work to build a following
5. Merchandising and Licensing Your Writing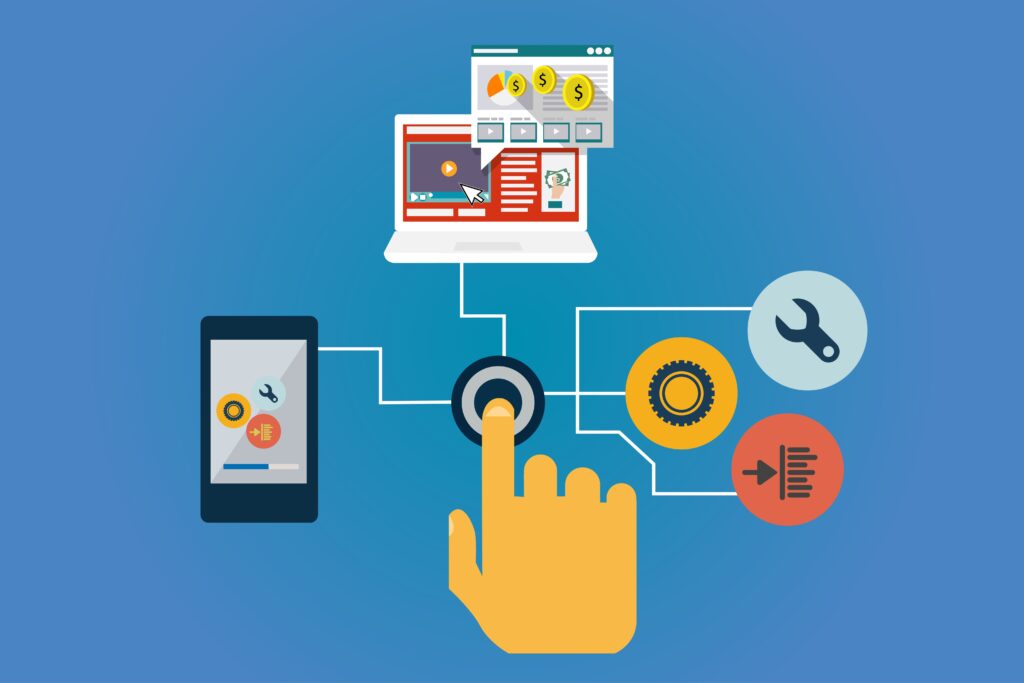 This method differs from all the others in that you will be making money from products you sell rather than anything associated with your writing.
A good example of writers who earn well with merchandising would be those who make money writing poetry. These entrepreneurial writers can often sell their poetry in the form of physical products, such as greeting cards, posters, t-shirts and more!
If you are a fiction writer, there are also many merchandising opportunities to generate additional income and revenue sources for your books. Consider the Harry Potter Franchise for example – you buy nearly anything with a Harry Potter character on it, from T-Shirts to even licensed Lego sets.
Bloggers can also tap into this lucrative income source. The Pioneer Woman started as a blog – now you can find her licensed branded goods in retail stores across America to buy all kinds of housewares and kitchen products.
The merchandise that you sell will still be associated with your brand, of course. But they can encompass such a wide variety of products that it is almost an entirely different line of work.
What kind of merch are we talking about here? Almost anything goes, including:
T-shirts
Mugs
Craft items
Bookmarks
Plush toys
Figurines
Character models or images 
Posters
Toys
Household Goods
Greeting Cards
Home Decor
Journals
…and on and on and on. The sky is truly the limit, and you have carte blanche to decide what items to create and offer your audiences.
Pros and cons of merchandising
Pros:
You can build your following substantially
It can be a profitable income stream
It helps enhance your brand identify and reputation
Cons:
It can take a lot of time away from writing
It requires considerable financial investment
Managing the business can become overwhelming
Should you become a writer? Can you make any money as a writer?
It's a common misconception that writers don't make any money. While it's possible to not make very much in any career path, the reality is writers don't have to be starving artists. Many writers can do well, especially once you know about the many streams of revenue available to writers!
As you can see, there are many ways to make money and get paid as a writer. We've covered some of the most popular and profitable income streams, but there are many other avenues to explore.
Like anything else, writing for a living requires hard work‒and lots of it. It isn't for everyone, and even if you have the requisite writing skills, you may not be willing to devote your time and energies into pursuing all the other tasks and responsibilities necessary to make money in this business.
Perhaps the single most important thing you can take away from all this is: Yes, you can make money by being a writer. But if you want to sustain yourself and hopefully continue to work at your passion for many years to come, it is worth looking into developing the other essential skills.
Good luck and here's to a rewarding career ahead!