We may receive a commission when you make a purchase from one of our links for products and services we recommend. As an Amazon Associate we earn from qualifying purchases. Thank you for support!
Everybody loves a good love story, and with these romance writing prompts for romantic fiction, you are sure to find some inspiration to write a story for the ages.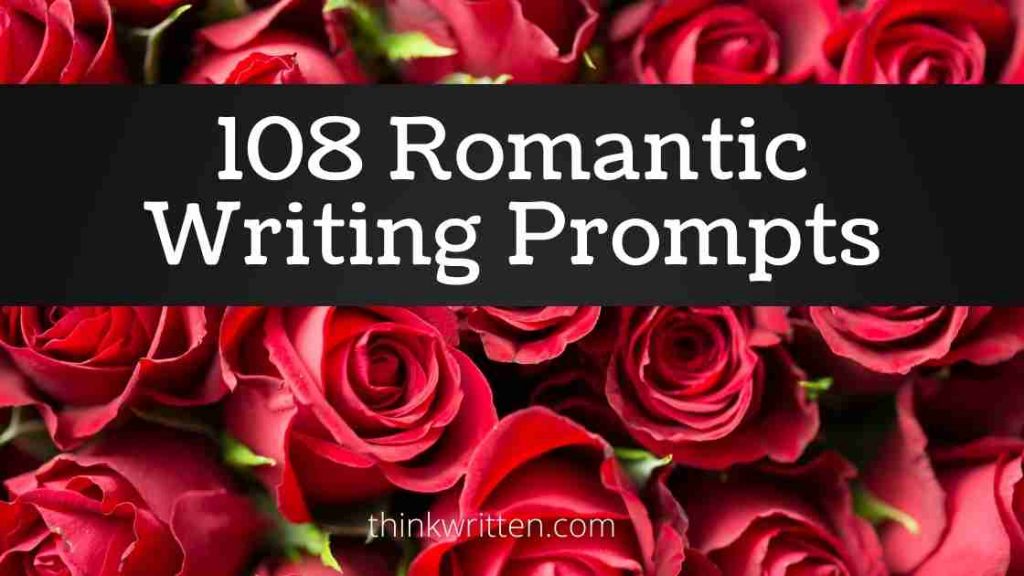 These romantic writing prompts are free for you to take and let your imagination run wild. Use them as novel ideas, short stories, screenplays, or just try them as creative writing exercises to stretch your imagination.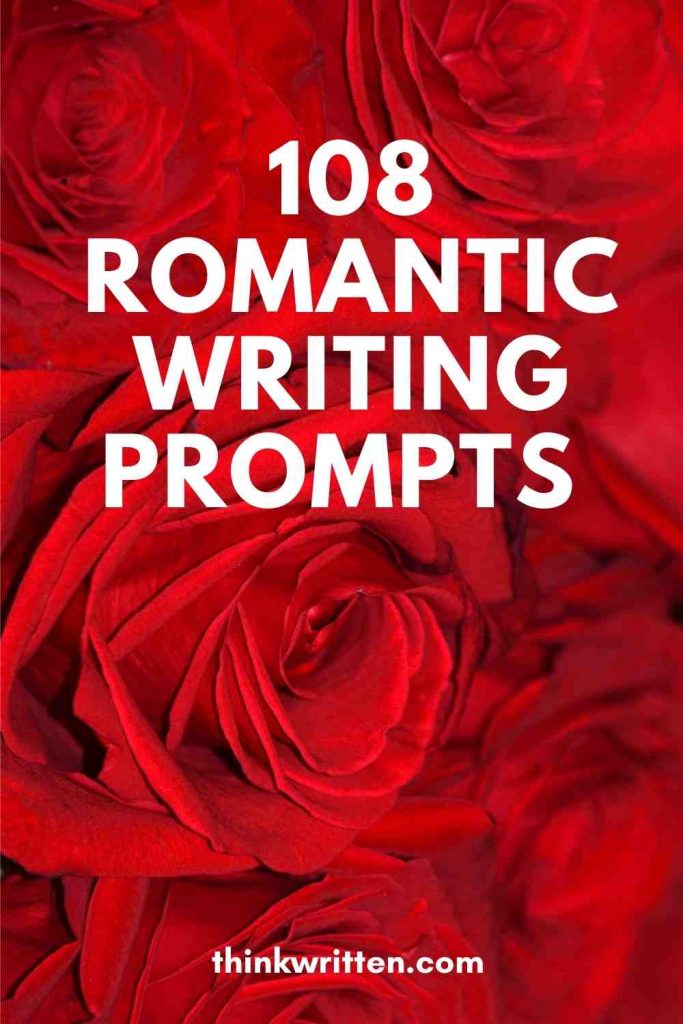 ---
Romantic Fiction Writing Prompts and Story Starters
Please note: We use the pronouns "she and he" in some of these examples, but of course you have the freedom to reverse and change genders as you see fit!
1. Their story begins on a bright summer morning when they both awake in bed together with no memory of who they are or where they came from.
2. She is determined to go on an epic road trip this summer. When her best friend bails out at the last minute, she talks one of her co-workers into joining her as a reluctant sidekick for the adventure of a lifetime.
3. Write a story where one character finds the other character in their tent while camping alone.
4. Our heroine catches the hero stealing food from the restaurant where she works. Is he a bad guy or is there more to this story? What happens when she realizes she is falling for him?
5. A mysterious stranger leaves an item at the main character's front door with a note attached saying "For a rainy day".
6. Our hero is a jet-setter whose father has died and just left all of his possessions to someone else. He's about to demand the rights to his inheritance when he realizes maybe he likes this person.
7. Write a romance story about an undercover cop investigating a person for a crime they didn't commit. As the cop learns more about them, they realize they are innocent and they might be falling in love.
8. The heroine's father warns her that she'll be in terrible danger if she accepts the hero's marriage proposal.
9. Our two characters are shipwrecked after an unexpected storm. They find themselves on an island where they are forced to spend their first night together under the stars.
10. An impromptu dance competition is announced at the bar where two characters are enjoying an evening of drinks. Do they have what it takes to win the contest and at love?
11. The hero is the brother of the person our heroine has had a crush on for years – who is also her best friend.
12. Write a love story where two single parents drop their kids off at the same daycare every morning. When they run into each other, will they be ready to give love a second chance?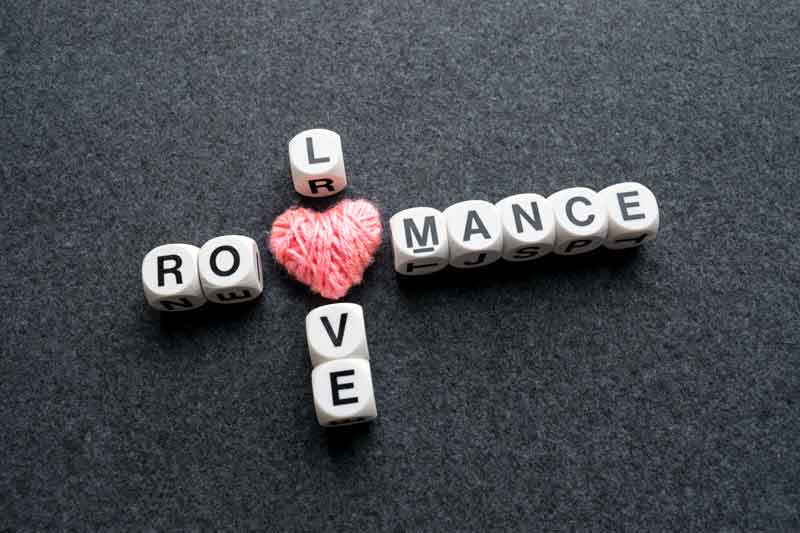 13. She has a secret thinking spot on the roof of a nearby building. When she goes there after learning she lost her job, she discovers someone sitting there.
14. Our characters are both recovering addicts. They both have had problems with alcohol and drugs – will they be able to stay clean long enough for true love to find them?
15. Our characters are on vacation in the countryside of a foreign country when they accidentally crash their cars into each other, resulting in them being sent to the same hospital where they share a room for a week.
16. Our hero and heroine meet in line at the grocery store almost every week. After constantly running into each other, he finally asks her out.
17. The heroine's wedding is cancelled the day before she was supposed to walk down the aisle. She isn't sure how to pick up the pieces so goes to the beach to sort herself out, where she finds herself falling for someone new.
18. The might be lawyers on opposite sides of many cases, but they can't deny that there is something between them…
19. The two of them are in a band together, hoping to get their music heard by the world. They start falling for each other, but will it rip the band apart?
20. Our main characters are both struggling to find their places in the world – one feels like their parents never supported their dreams, and the other left their hometown behind without any plans to return. Together, they learn what it's like to be true to themselves for the first time.
21. They've lived together in the same apartment building for years and have a somewhat passive aggressive relationship with each other. It sparks into something more when he asks her to try his new hot sauce recipe.
22. Our two characters find themselves thrown together and in love after they meet while on vacation in a tropical paradise – only to discover that they live in different countries on separate continents. Can they make it work?
23. He likes her… she likes him… but he's a total ladies' man. Can she ever get over this fear and see him as more than a player?
24. They are both running from something in the woods and help each other to escape and survive a dangerous situation. What are they running from and could it make them fall in love?
25. She thinks she's found the perfect guy – until she discovers he has a secret identity. Will he tell her on his own or will she call him out for it?
26. After a mix-up with their reservations, the characters find they both booked the same rental for the week. Rather than forfeit the deposit and ruin their plans, they decide it to share the space together. Will temporarily living together spark romance or will it be a disaster?
27. The story begins with our heroine rescuing the hero from a life-threatening situation. After they meet, sparks begin to fly. What we don't realize until much later is she's the one who caused the accident in the first place.
28. The protagonist is a famous chef who is loved by everyone in the neighborhood – except the frustrating food critic who keeps writing terrible things about their cooking. Can the chef woo them over?
29. Our characters meet when both of their cars break down in the middle of nowhere, and they need to wait together until their cars are repaired.
30. The two of them are sharing the back seat of a limousine after a logistics mix-up at their job when things take a turn for the passionate…
31. They have been friends since they were kids vacationing together every summer – but now it's getting serious. They might not be just friends anymore…
32. The heroine has been hired by the hero's start-up company to test his new product for attracting love. However, the product is so effective that she finds herself falling for him!
33. He is a famous actor and she is a waitress at a restaurant he frequents – but they both know that he's tired of the glitz and glamour and wants to settle down. Can she show him that romance is real?
34. One of them is a real estate agent and the other is a home buyer looking for the perfect house, but they end up finding so much more than either of them expected…
35. They go out on a blind date with the hopes of finding love. But what if one of them ends up being the other's boss and part owner of the company?
36. They had a casual romance in high school, but they both went their separate ways and have both changed a lot. When fate has them meet again, will it spark the magic from their old relationship?
37. They've both reached fame in their careers – but when the cameras are on at all times, how can they be honest with each other and their feelings?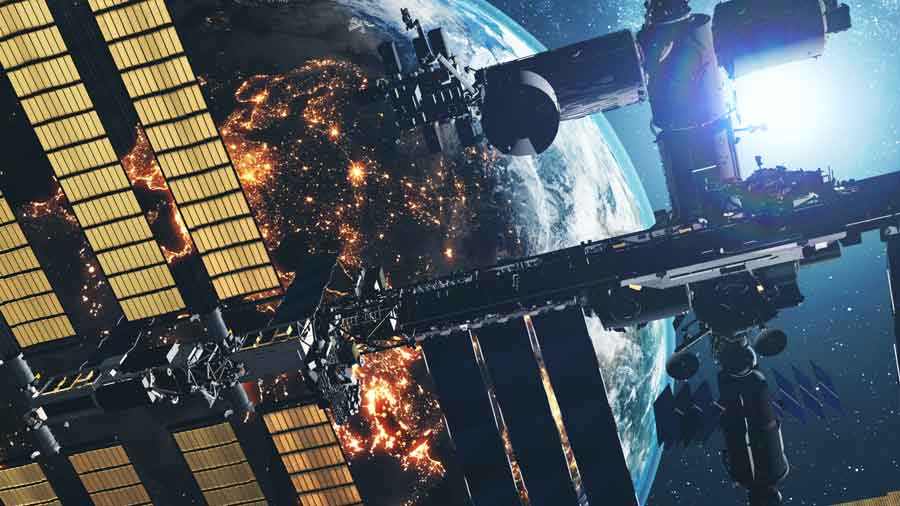 38. Frustrated with life on earth, our hero and heroine volunteer to go live on the space station as part of an experiment for two years. They might have escaped all their problems on earth, but can they actually make a relationship work?
39. The two main characters work together at a local animal shelter and they both have secrets to hide about themselves and their lives. When their paths cross on a daily basis, can they resist the pull to tell each other everything?
40. The story begins with two high school sweethearts who are reunited years later only to discover that they are both unhappily married to someone else. Is it too late or will their love prove to be stronger?
41. He's a famous musician with all kinds of problem. His life is falling apart and now he starting to fall for the person who tends the gardens at his mansion.
42. They're both on the run from the law. When they cross paths to form an unlikely bond, can they both get out of their current situations to make it work?
43. He wants his lost love back, but how can he convince her he's changed?
44. The two of them are on a business trip in a foreign country when there is unrest in the streets – can they make it out alive?
45. A famous actor and a famous actress are both staying at the same hotel during the filming of a romantic movie. Could the sparks be more than just what's in the script?
46. She has had a crush on him for years, but he never notices her. Will he finally realize that true love is right under his nose?
47. Our main character is always setting up their friends on dates and playing matchmaker – what happens when someone tries to match them with someone new?
48. One of them is a soldier, the other an army nurse. They meet on a helicopter ride after being evacuated from a dangerous situation.
49. They broke up years ago but then run into each other after not talking to each other anymore. When they stop and actually listen to what the other person has to say, do they realize that maybe they never really stopped loving one another?
50. Our main character's dog is missing – but will they find love in an unexpected place instead?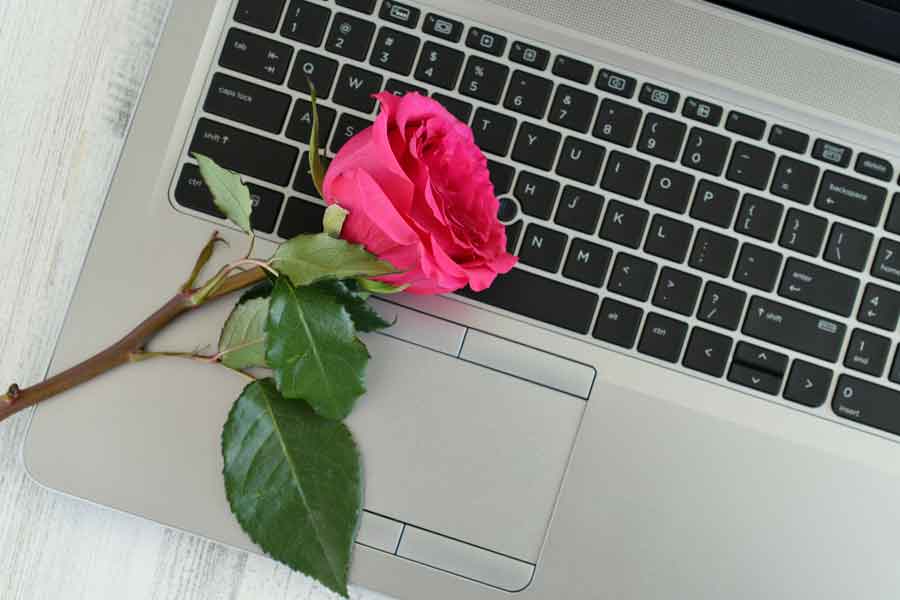 51. Write a love story where one person is a tech mogul and the other person thinks technology is evil. When they start to fall for each other, will technology get in the way?
52. They are both running for mayor in their small town. Only one person can win the election – but can they both win in love?
53. Write a romance story where one character believes that love isn't for them, so the other person must prove them wrong by showing them how wonderful love can be.
54. Two people meet after finding out they've both been dumped. As they try to plot their revenge on their exes, they discover maybe they have feelings for one another.
55. Our main character's father is determined to find them a match and has arranged for them to have a new date everyday. Will they ever meet the one?
56. When two people who have never met before get into an argument, they end up trapped in the same room together for hours on end. Will this argument push them together or tear them apart?
57. Our main character finds themselves having vivid dreams that feel real about someone from their past. Use this romantic writing prompt to write a love story that transcends the test of time.
58. They are both avid readers who frequently go to the library but one of them believes they can read people's future through their books. When they finally meet will they be able to read the other's mind?
59. Our main character is an adrenaline junkie living life on the edge. When they meet someone who wants to tame them, will they be able to gain some balance in their life?
60. She lives in a world where men are forbidden. When she finally meets one face to face, will she be able to resist her feelings or fall into temptation?
61. Write a story where the main character is the president's daughter. Can she have a relationship with the son of a political rival?
62. Two discover that both their horoscopes describe what their ideal mate would be like and how they will meet – and it's each other!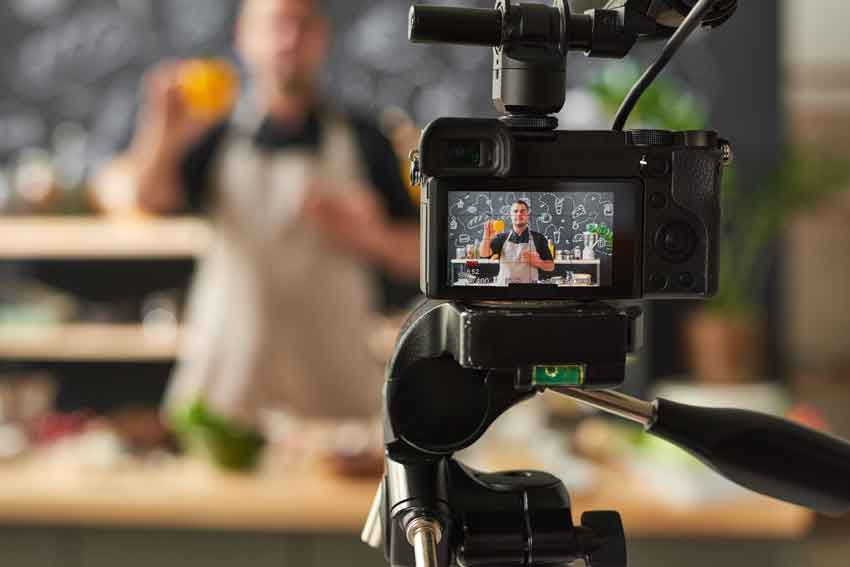 63. One of them is a hard working chef and the other is a photographer who wants to take pictures in the kitchen. When they meet, they find that they have more in common than just their love of food.
64. When our main character gets a new puppy, it turns out to be more than they bargained for. After the dog tears up their neighbor's flower bed it might just turn into romance.
65. She's an actress and he's a cop on location providing security for the movie – but what happens when reality mixes with fiction?
66. Two lovers forced apart by war are reunited only to discover that one of them has been injured physically and the other mentally. Can they get past their scars and move forward?
67. Two people who have gone through terrible things in life meet in a support group and learn how to live again together.
68. The Civil War has just broken out – but one of them is from the north and the other is from the south. Will the war tear them apart or bring them closer together?
69. In a post-apocalyptic world, our two characters are both on the run. When their lives cross paths, they decide teaming up could benefit them both – but does their alliance turn into something more?
70. After accidentally sending an email to a stranger, they become online pen pals. When they meet for the first time in real life, will it be love at first sight or disaster?
71. Their tempers have both gotten them in trouble in the past. When they meet at an anger management class, will they finally learn to control their anger and let love in or will it all blow up?
72. Two con artists meet and decide to team up. They have great chemistry but will they ever be able to fully trust each other?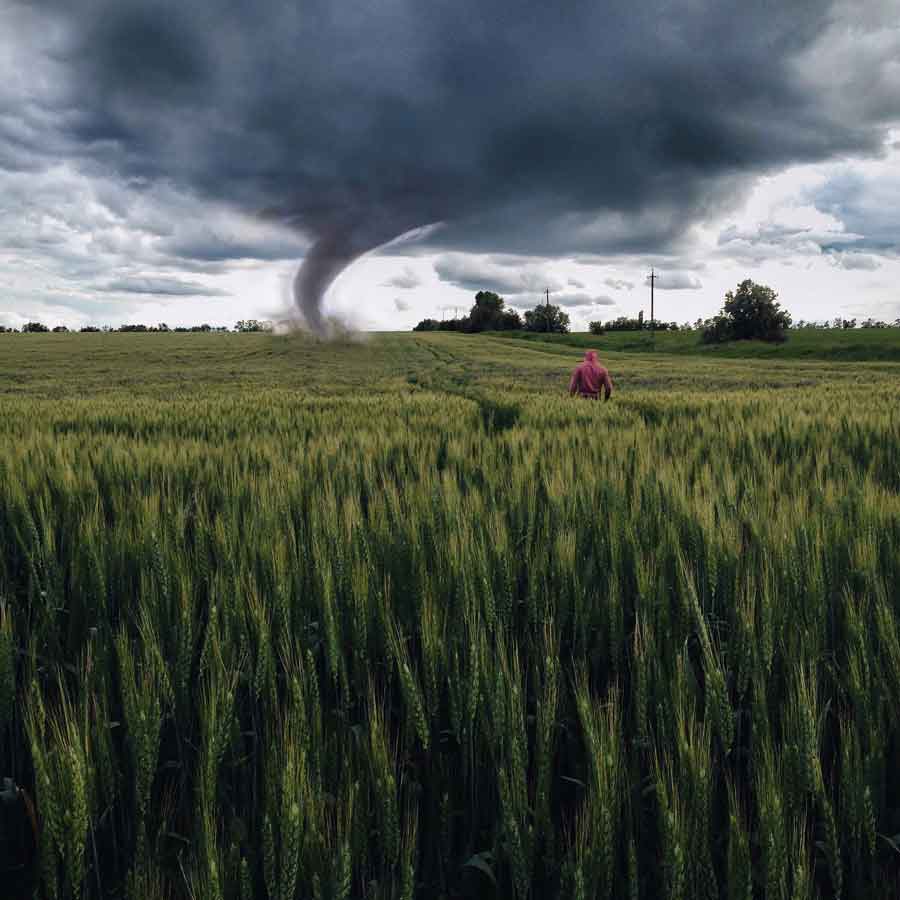 73. After a tornado devastates a small town, our two characters are drawn together by their grief. Can they rebuild a new future together?
74. When two detective partners need to catch the bad guy, they go undercover as a married couple. Could it be more than just a ruse?
75. Write a romantic love story where two friends start having dreams about each other. Will will these dreams be prophetic or turn into a real life nightmare?
76. When our hero finds himself trapped in another dimension, he takes refuge in an abandoned warehouse only to discover that there is another guest who also happens to be beautiful.
77. The two are travelers who both stop at a diner at the same time. When they are served something otherworldly, they suddenly find themselves with the ability to see ghosts – and each other's pasts.
78. After finding a wallet in the parking lot, the main character is determined to find out who it belongs to and return it. After a long goose chase of research, they finds themselves falling in love with them. When they finally meet, is the person everything they imagined?
79. A group of people are forced to live in a small bunker together when nuclear war breaks out. Can they find love with each other or will they all turn on each other?
80. Our main character starts seeing a vivid symbol in mysterious places. They try to brush it off as nothing until meeting a stranger who has a tattoo of the symbol. Could it be fate?
81. During their first date, two people receive terrible news. Can they still find happiness together despite all of their problems?
82. After being ditched by their friends at the prom, two loners meet and decide to spend an exciting evening together.
83. While skeptical of psychics, our protagonist is also desperate to find love. After being told of a terrible misfortune about to happen, will it turn out it makes them meet the one?
84. Two people from different social classes find themselves attracted to one another. Can they make it work or will it be torn apart by their differing backgrounds?
85. Two long-time friends find themselves thrown together by a terrible accident. Can they be there for each other or will their differences tear them apart?
86. A young couple find themselves responsible for protecting a powerful and ancient weapon. Will they be able to keep it together and stop the evil that is trying to destroy it?
87. A woman confronts her ex-boyfriend at the wedding of a mutual friend – and their hate for each other is unleashed. Can they make up or are they determined to destroy each other?
88. Our hero meets a woman who teaches him about true love and everything he's ever dreamed of finding in a relationship. Before they can be together, however, she disappears – only to return mysteriously years later.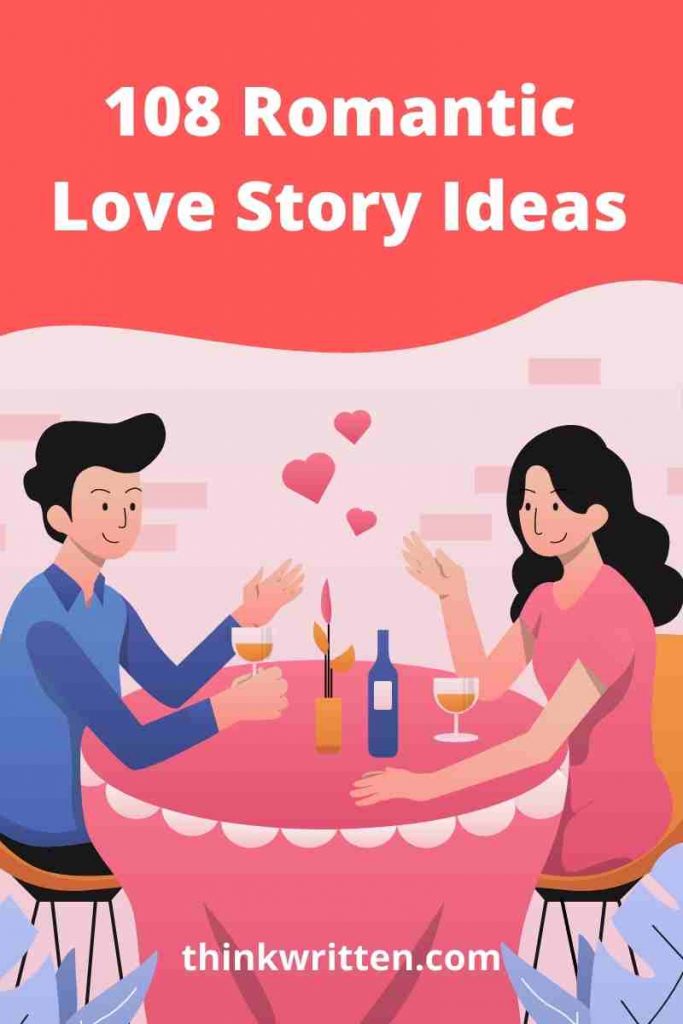 89. Burned out by the dating scene, two people decide it's best to sign up for a service that sets up arranged marriages. Will they be able to make it work?
90. They might both be rich and beautiful, but they always feel like the people they date only care about their looks and money. One decides to pretend to be poor while the other wears a disguise. Have they finally met someone who loves them with no regard to money or looks or will the truth be too much to handle?
91. They just met and really hit it off but one of them has to leave for a work project overseas for the next 5 years. Can they make a long distance relationship work?
92. Two people who hate each other become stuck on the same ocean liner together and must work together to survive a violent storm.
93. He might only be 28 and has a successful career, but he's starting to go bald. Is it too late for him to find a partner?
94. As journalists for their school's newspaper, they are always on assignment together. Could an innocent stop for breakfast one morning turn their casual relationship into something more?
95. The older couple in a photograph she discovers looks familiar – but she doesn't know who they are. One of the people looks a little like her, only older. Could it be a view of the future to come?
96. Two people who have known each other since childhood must fight to survive against an army of zombies that are trying to turn them into meals. Can they make it out alive or will their pasts consume them?
97. She is out of work and lives in a trailer park with her sister. She decides she will marry someone rich and sets off to win over the heart of the local millionaire. Will she learn there's more to love than just money?
98. They have been growing apart for years – but when they each meet someone new, they realize that maybe it's time to stop running and face the past head on.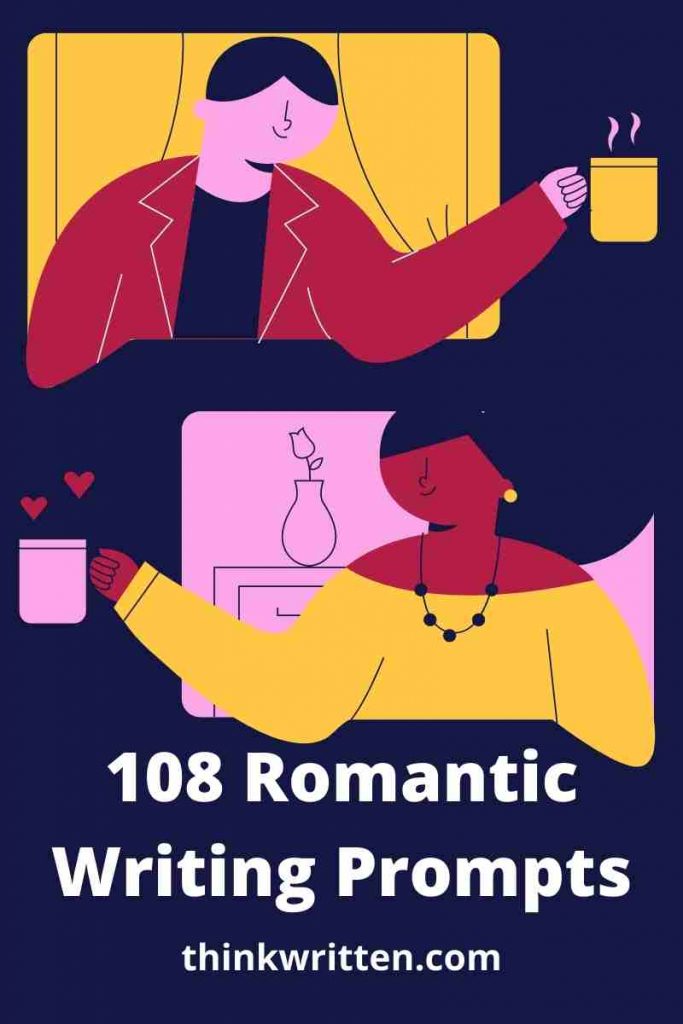 99. When you are born, you are assigned three potential love matches. You meet them all on the same day at the same time on your 21st birthday and must choose one by the end of the night to spend the rest of your life with.
100. They are both from different cultures, but when they meet each other for the first time, they are instantly drawn to each other. Can their love survive all the forces that want to tear them apart?
101. She is kidnapped and sold into slavery, but he will do anything to find her.
102. When he ends up in prison, will she find a way to help him or will his past always be too strong for her to overcome?
103. The two of them have been best friends since they were kids, but when they go into business together, their love for each other may become more than it was before.
104. Write a romantic love story that is inspired by whatever you ate for lunch yesterday.
105. A man travels back in time to find his true love and change the way things ended.
106. She has been sent on a mission by the king to find and return the prince before something terrible happens to him.
107. He is one of the best bounty hunters in the galaxy – but when he meets someone who can be considered his greatest catch yet he realizes he is in love with them.
108. Two leaders of planets on the way to extinction decide to join forces and create a new species of people to continue their worlds. Will their attempts to play matchmaker and procreate work?
---
I hope these romantic writing prompts and love story ideas inspire you to write something great. If you do happen to write a story with these prompts, you know we would love to check it out so please let us know about it in the comments below!
Looking for even more great story ideas and writing prompts? Check out these other resources at ThinkWritten!
---
Do you have any other romantic love story ideas to add to this list? Share your own romantic writing prompts in the comments below!