All the great picture book stories that captivate children and adults alike (as well as editors) have one thing in common. They all have a strong main character as well as a few great supporting characters. But what is the difference between the two? And if you have a great main character than why do you need to invent other characters? Let's take a look at each type of character and the differences between the two.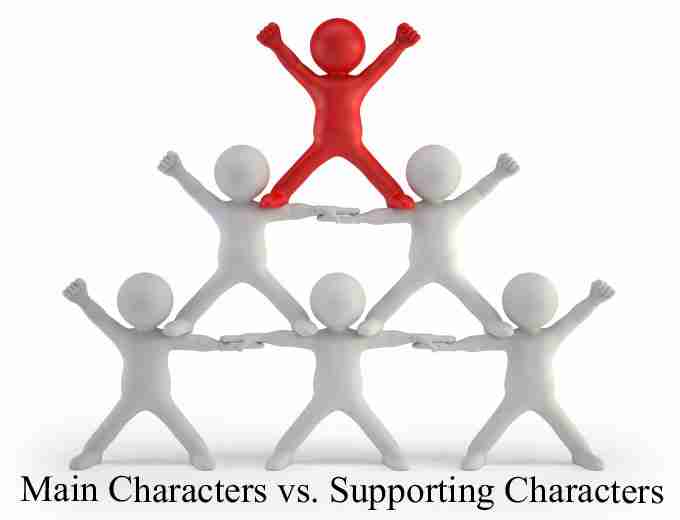 Main Characters
Think back to some of your favorite childhood stories and focus for a minute on the main characters in those stories. What was it about those characters that has stayed with you all those years? Now think back to a story or two you just could not stand to be read. Maybe you had to sit through a reading of it at the school library, or maybe it was a book your aunt Myrtle purchased for your birthday and she insisted on reading it to you every time she visited. I think most of us are able to identify a story we just did not care for when we were young, as well as the place we were and the person attempting to read it to us. But now take a moment and think back to the characters of the story. What was it about that characters that just did nothing for you, that did not draw you in or leave you wondering how things ended for them. Possibly the character was not well developed. Perhaps he (or she just did not have a predicament that you as a child could relate to. Whatever the cause, we can bet with certainty that without a main character for the reader to become invested in, identify with and to cheer for, there is no story! At least not one that children will sit still to listen to.
Here are a few things to keep in mind when creating your main character:
1. Your story must begin with your main character present. It can be quit confusing for children when a character is first introduced only to disappear into the background while someone else takes center stage. Rather than focusing on the development of the story they will think, "Hey, what happened to that first character – I want to know what they're up to!"
2. Know your character well and be sure to write true to that character. You do not want to write anything or include dialogue that would be out of character. This will confuse readers and will also take away from the authenticity of your story.
3. No one is perfect…. And your characters should not be either. Each of us has our on flaws and short comings. By including these elements within your main character, readers will be able to identify with that character more easily thus generating a greater interest in the story.
Supporting Characters
As the saying goes, no man is an island. We all need people in our lives; friends, family, mentors, teachers and even rivals and enemies to help us grow. Your main character needs the same thing! Supporting characters are just as crucial to your story as your main character. They are the ones that add depth to your story and pique children's' interest as they come along and contribute to or enhance to the main character's experiences. They may offer help, support and encouragement to your main character, challenge them in some way, get them into trouble, help them to learn lessons and see different points of view.
Your supporting characters should contribute to your story in 3 ways:
They should offer different personalities other than your main character in order to add variety and contrast to your story, thus keeping children interested.
They should affect the story in some way. Ask yourself, how would this story be different if this supporting character is removed. If the answer is, "it wouldn't be different" then your supporting character is not doing his (or her) job!
Your supporting character should influence the character in some way. Ask yourself what impact the supporting character has on your main character. Again if the answer is none, your supporting character is not doing a good enough job and some revising is necessary!
In creating both strong and believable main and supporting characters, you can be sure that children will be able to identify with them and become invested in the outcome of the story!