Your author email newsletter is one of the best ways to communicate with your readers. But what do you write in order to keep the newsletter fresh and engaging? We've put together this resource of many great author email newsletter ideas of what to include.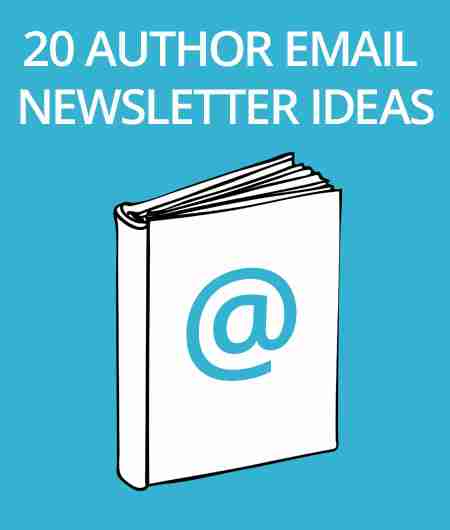 Here are some great author email newsletter ideas you can use in your email marketing:
---
Book Promotion Ideas
It's important to not be overly promotional in your newsletter – people want interesting information, not a commercial. However, there are things you can send out that will help promote your book and not seem too over the top promotional.
Book Signing and Event Dates
Special Pricing Promotion
Book Reviews or Request to Post Reviews
Announcement of New Releases
Free Sample Chapter
Subscriber Only Bonus Materials related to the book
---
Content Worth Sharing
Content is key in making your newsletter one that people want to read. Here are some ideas for fresh content you can send out:
News or Events related to your book topic
Author Interviews
Round-up of articles published on your blog
Fun facts about your writing process
Supplemental information about your characters or scenes in the book you've written
A quote or discussion point about your book
---
More Ideas for Things to Send to Your Subscribers
A book review of a book you read and loved
Your writing influences
Reader surveys
Blog posts from other blogs you admire (you will want to check with the blog owner first!)
Lessons you've learned from writing a book
Anniversary of publishing date or concept date
Special promotions such as giveaways
International Holidays/Seasonal Greetings
There are many things your readers and subscribers will value getting in their inbox each week. Keep it fresh and interesting and you'll have many happy loyal readers who look forward to opening their email each week!
---
Do you have any ideas for content to include in your email newsletter? Share your thoughts in the comments section below!