Writing for children requires a great deal of skill and ability not to mention creativity, motivation and perseverance. But before the writing can begin, something else, perhaps even more important, is required.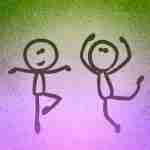 Prior to writing for children, it is first necessary to spend time reading to children. In much the same way children must learn to read before they can write, we as writers must learn to read to children before we can successfully write for them. When you choose a book and begin reading it to a child you will notice some amazing things that are sure to help you develop your skills as a writer!
First and foremost you will gain a clear sense of the length of children's attention spans at any given stage of development as well as the types of books that will grab and hold their attention verses those that don't. This will help you to determine the length of a book you are considering writing and if the theme is appropriate for the age group you are currently intending it for.
Also when you read to children you will quickly see the types of characters young readers identify with as opposed to those they don't. This is very important information that will greatly aid you as you begin developing the characters for the story you would like to write. You will also be able to observe the style of book that children at different stages enjoy listening to. For example, preschool-aged children enjoy the silliness, rhymes and repetition contained in books such as Green Eggs and Ham by Dr. Suess while older children prefer a book with more plot and dialog such as The Magic Tree House Series by Mary Pope Osborne.
Lastly, you will also gain a sense of what it is like for the parent or caregiver to experience the book with the child and if it is a fun and enjoyable experience for both parties involved.
If you are a writer that has benefited from reading to children in the past we would love to know how these experiences have shaped your writing. Please feel free to share them with us in the comments section below.